Remuneration and incentives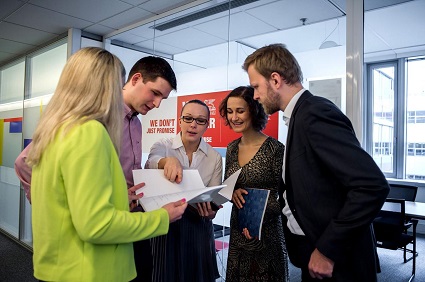 Our remuneration offer is in line with market practices and regulatory requirements. The principles of our remuneration policy are applied across the whole group, taking into account the type of business and specific local requirements.

More details can be found in the Remuneration Report.

The members of the Group Management Committee, the other executives with key responsibilities and the members of the Global Leadership Group receive an overall remuneration package consisting of a fixed component, benefits and a variable component partly related to sustainability aspects.

More specifically, in 2016, in order to align the company's strategy with that of the Group and strengthening the leadership model, two objectives were introduced, with a total weight of up to 30% of the individual performance sheet, based on the managerial assessment of results and evidence relating to leadership, customer satisfaction and people empowerment skills.
The remuneration of our employees is defined in line with the market and with what established by the National Collective Bargaining Agreements and Supplementary Company Agreements or local laws. Our benefit offer also includes complementary pension schemes, insurance coverage for health and disabilities, welfare programmes and discounts on insurance products.