Lorenzo Pozza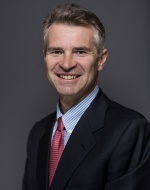 Lorenzo Pozza was born on 11 October 1966 in Milan. He has a degree in corporate economics and has been listed in the register of Statutory Auditors since 1995. Is a professor of economic subjects at Bocconi University in Milan. He is a certified public accountant and an advisor for a number of enterprises operating in various business sectors, he has gained experience as a company director and statutory auditor. He is the author of numerous publications on financial reports and on the capital value of enterprises.
RELEVANT POSITIONS AS PER ARTICLE 148-BIS TUIF ON THE PLURALITY OF OFFICES
Member of the Board of Directors of Amplifon S.p.A., Angel Capital Management S.p.A. and

Rudra S.p.A.

Permanent auditor of Bracco Imaging S.p.A., Houlihan Lokey S.p.A., Edison S.p.A. and Transalpina di Energia S.p.A.