Carolyn Dittmeier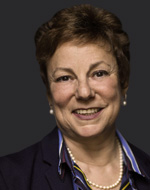 Carolyn Dittmeier was born on 6 November 1956 in Salem, Massachusetts (USA). She graduated in Business and Economics at the Wharton School, the University of Pennsylvania and is a statutory auditor, certified public accountant, certified internal auditor and certified risk management assurance professional. She focused her career on the auditing sector, taking on the role of chief internal audit executive of the Poste Italiane Group between 2002 and 2014. Previously she gained professional experience in the firm KPMG, starting in Italy the practice of corporate governance services, and in Montedison Group. She carried out various professional and academic activities, focusing on risk and control governance. She was Vice Chair of the Institute of Internal Auditors (IIA), a leading world professional association in the internal auditing sector, Chair of the European Confederation of Institutes of Internal Auditing-ECIIA and of the Italian Association of Internal Auditors. She was also independent director and chair of risk and control committee of Autogrill S.p.A. and Italmobiliare S.p.A.
RELEVANT POSITIONS AS PER ARTICLE 148-bis TUIF ON THE PLURALITY OF OFFICES
Statutory Auditor of Moncler S.p.A.
Non-executive director and Chair of the Risk and Internal Control Committee of Illycaffè S.p.A.
FURTHER OFFICES
Non-executive director and Chair of the Audit Committee of Alpha Bank AE