Paolo Di Benedetto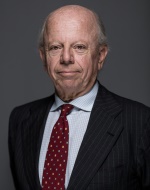 Independent Director
Non-executive Director
Chair of the Related Party Transactions Committee
Member of the Corporate Governance, social and environmental Sustainability Committee
Born in Rome on 21 October 1947
CAREER
Paolo Di Benedetto has been a member of the Board of Directors of Assicurazioni Generali since 28 April 2016.
He graduated in Law with specialization in Administrative Sciences, with distinction, from La Sapienza University, Rome. He started his career at Banco di Napoli. He worked in Consob, first as a manager and then, from 2003 to 2010, as a commissioner.
He has been Managing Director of SIM Poste S.p.A., BancoPosta Fondi S.p.A. SGR and member of the Board of Directors of Acea S.p.A., Banca Finnat S.p.A. and of Istituto Poligrafico e Zecca dello Stato S.p.A.. He has taught courses on securities law at the LUISS Guido Carli University in Rome and later at Tor Vergata University in Rome.
RELEVANT POSITIONS ACCORDING TO OUR DIRECTORS OVERBOARDING POLICY
Member of the Board of Directors, chairman of the Remuneration Committee and of the Related-Party Transaction Committee, member of the Risk and Control Committee and member of the Surveillance Body of Edison S.p.A.
Member of the Board of Directors, Senior non executive director, member of the Audit Committee and of the Remuneration and Nomination Committee of Cementir Holding N.V.
OTHER POSITIONS
Since 2010 Chair of the Fondo Nazionale di Garanzia (national compensation fund between financial intermediaries)